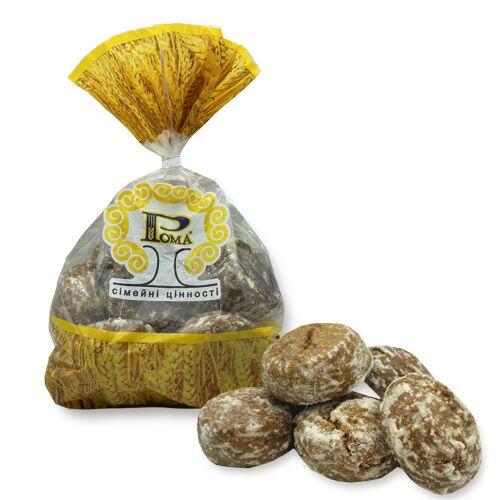 Gingerbread "Lemon"
Ingredients: wallpaper wheat flour, sugar, drinking water, refined deodorized sunflower oil, leavening agents: baking powder (sodium pyrophosphoric acid (E450), sodium bicarbonate (E500), wheat flour), sodium bicarbonate E500, lemon flavoring.
Nutritional value per 100 g of the product:fats – 9.3 g (g), of which saturated – 1.1 g (g), carbohydrates – 70.4 g (g), of which sugar – 42.6 g (g), proteins – 5.0 g (g), salt -0 g (g).
Energy value (caloric content): 378,3 kсal/1589 kJ.
Expiration date: 30 days (in packaging).
Net weight: 0,5 kg, 2 kg, 5 kg.