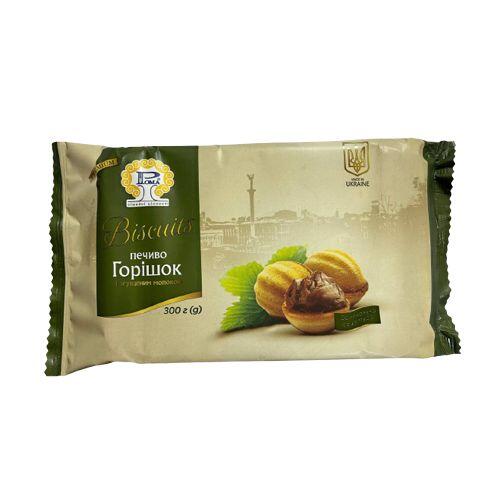 Cookies "nut with condensed milk"
Ingredients: first-grade wheat flour, margarine, sugar, chicken eggs, "Vanilin" flavoring agent, table salt, baking powder, sterilized condensed whole milk with sugar.
Nutritional value per 100 g of product: protein - 6.9 g, fat - 24.5 g, carbohydrates - 57.4 g.
Energy value (caloric content): 478 kCal/2000 kJ.
Expiration date: indicated on the package, inclusive.
Weight: 0.300 kg.