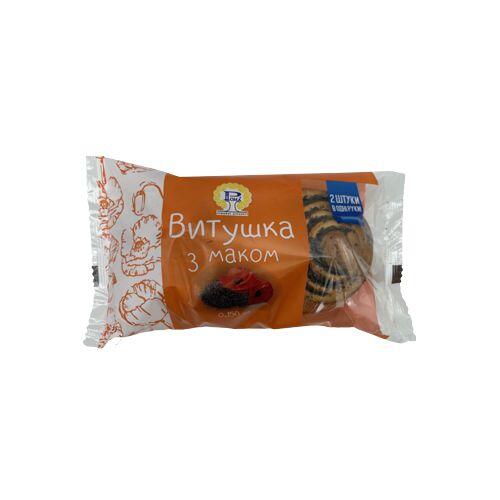 "Likhachovska" twisted bun with poppy seeds
Ingredients: premium wheat flour, poppy seed filling (sugar, drinking water, poppy seed oil (6.8%), breadcrumbs, artificial vanillin flavoring agent), drinking water, sugar, sunflower oil, pressed baking yeast, chicken eggs, egg powder, table salt.
Nutritional value per 100 g of product: protein - 7.1 g, fat - 6.1 g, carbohydrates - 47.0 g.
ЕEnergy value (caloric content): : 271 kCal/1135 kJ.
Expiration date: 4 days (packed).
Weight: 0,150 kg.