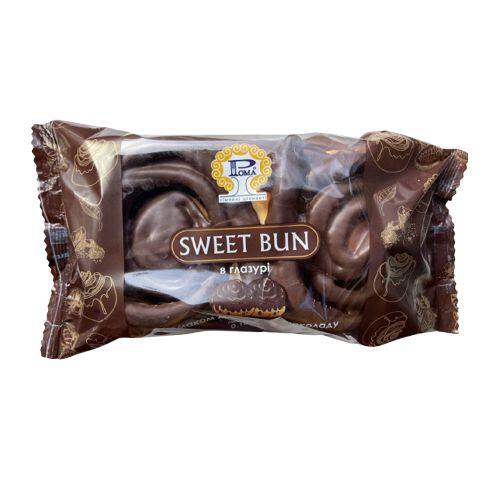 «SWEET BUN» bun with milk chocolate flavor
Ingredients: premium wheat flour, chocolate custard cream filler 33.3% (water, sugar, skimmed milk powder, thickener, spread butter, egg powder, Vanillin flavoring agent, Chocolate flavoring agent, caramel food coloring agent, potassium), drinking water, sugar, confectionery glaze (sugar, vegetable fat (completely hydrogenated palm kernel oil), low-fat cocoa powder (10-12%), dry milk whey, soy lecithin emulsifier, table salt, vanillin, flavoring agents) , sunflower oil, pressed bakery yeast, melange, table salt.
Nutritional value per 100 g of product: fat – 4.1 g, of which saturated - 1.2 g; углеводы - 52.4 g, of which sugar - 19.2 g; protein – 6.4 g, salt – 1.2 g.
Energy value (caloric content): 1132 kJ/269 kсal.
Expiration date: 7 days (packed).
Weight: 0,180 kg.