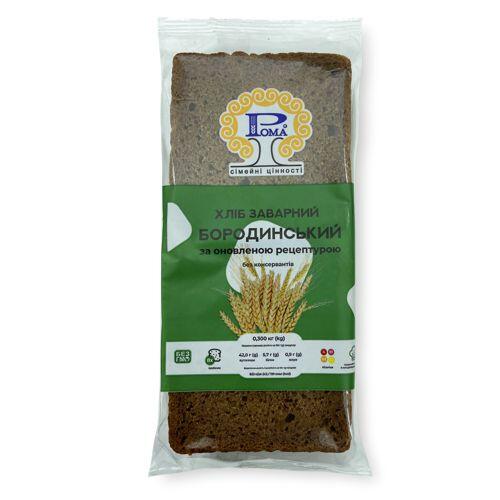 "Borodynskyi" toast bread
Ingredients: rye flour, drinking water, premium wheat flour, fermented rye malt, invert syrup (sugar, drinking water, sodium bicarbonate and citric acid acidity regulators), sugar, table salt, pressed baking yeast.
Nutritional value per 100 g of product: : protein - 7.0 g, fat - 1.0 g, carbohydrates - 44.3 g.
Energy value (caloric content): 206 kCal/862 kJ.
Expiration date: 7 days (packed).
Weight 0.300 kg (half sliced).