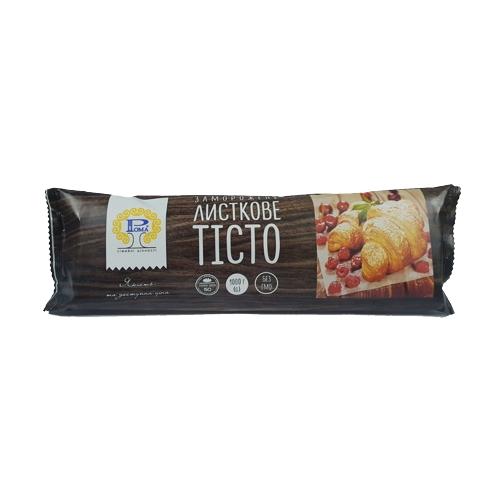 Frozen puff pastry dough
Ingredients: premium wheat flour, margarine (refined deodorized palm and sunflower oils in natural and partially hydrogenated form, drinking water, table salt, emulsifiers Е471, Е475, soy lecithin, natural beta-carotene coloring agent, sorbic acid preserving agent, lactic acid acidity regulator, antioxidant Е321), drinking water, table salt, citric acid acidity regulator Е330.
Nutritional value per 100 g of product: fat- 20.1 g, of which saturated - 5.6 g; carbohydrates - 37.2 g, of which sugars - 0.5 g; protein - 5.7 g, salt - 0.8 g.
Energy value (caloric content): 1482 kJ/353 kсal
Expiration date:
from minus 5°C to minus 7°C - no more than 7 days;
from minus 10°C to minus 15°C - no more than 18 days;
from minus 16°C to minus 18°C - no more than 45 days;
from minus 19°C to minus 25°C - no more than 90 days.
Weight: 1,000 kg.