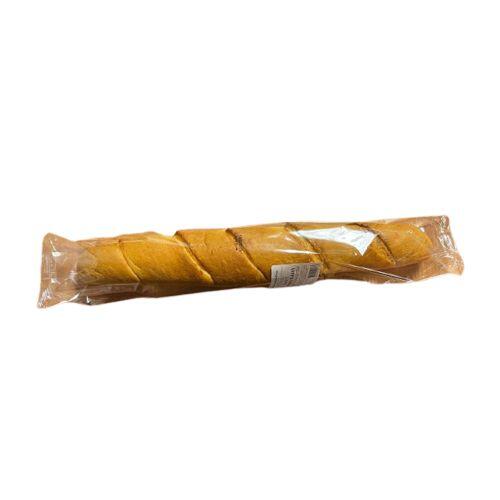 French baguette
Ingredients: wheat flour of the highest grade, drinking water, margarine (vegetable and animal fats and oils in natural and hardened refined deodorized form, drinking water, table salt), sugar, skimmed milk powder, pressed baker's yeast, edible salt, egg powder.
Nutritional value per 100 g of product: protein - 9,0 г; fat ;- 5,6 г; carbohydrates - 55,2 г.
Energy value (caloric content): 310,1 kCal/1298kJ.
Expiration date: 3 days (packed).
Weight: 0,260 kg.