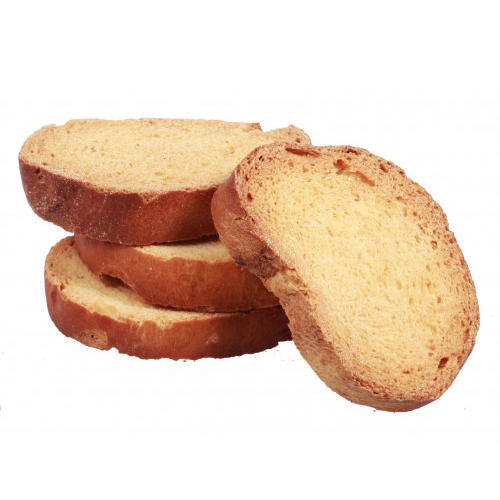 Fancy dried bread-croutons
Ingredients: fancy bakery products (premium wheat flour, sugar, chicken eggs, margarine (vegetable and animal fats and oils in natural and hardened form, refined deodorized, drinking water, table salt), skimmed milk powder, drinking water, pressed baking yeast, table salt, artificial "Vanillin" flavoring agent).
Nutritional value per 100 g of product: protein - 9.1 g, fat - 10.1 g, carbohydrates - 62.2 g.
Energy value (caloric content): 486 kCal/2034 kJ.
Expiration date: 30 days (packed).
Weigh: 0.250 kg.